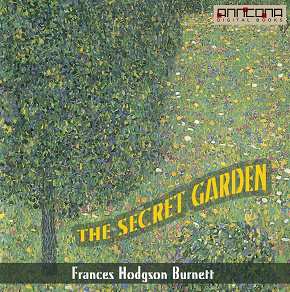 The Secret Garden
The Secret Garden is a childrens novel by Frances Hodgson Burnett.

When Mary Lennox, is a spoiled, middle-class, self-centred child, who has been brought up in India is orphaned she has to move to Yorkshire, England, to live with her uncle in Misselthwaite Manor. Here she is treated much differently than she was in India - she is able to make friends with children her own age, one of these being her sickly cousin, Colin Craven. 

She is accepted into the quiet and remote country house of an uncle, who has almost completely withdrawn into himself after the death of his wife. 

Mary gradually becomes drawn into the hidden side of the house: why does she hear the crying of a unseen child? Why is there an overgrown, walled garden, its door long locked?

The Secret Garden was initially published in serial format starting in the autumn of 1910, and was first published in its entirety in 1911.

Frances Eliza Hodgson Burnett (1849-1924) was an English-American playwright and author. She is best known for her children's stories, in particular Little Lord Fauntleroy (published in 1885), A Little Princess (1905), and The Secret Garden (1911).
Listen to sample
---