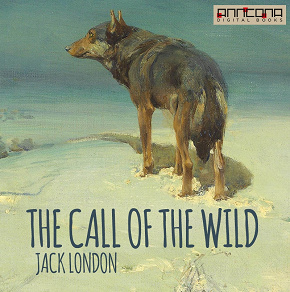 Isbn:
978-91-7605-166-5
Publisher:
Anncona Media
Category:
Novels
In english
Accessible since:
March 2014
Narrator:
Mark F. Smith
Length: 3 hours 22 minutes
---
The Call of the Wild
The Call of the Wild is a novel by London published in 1903. The story takes place in the extreme conditions of the Yukon during the 19th-century Klondike Gold Rush, where strong sled dogs were in high demand. After Buck, a domesticated dog, is snatched from a pastoral ranch in California, he is sold into a brutal life as a sled dog. The novel details Buck's struggle to adjust and survive the cruel treatment he receives from humans, other dogs, and nature. He eventually sheds the veneer of civilization altogether and instead relies on primordial instincts and the lessons he has learned to become a respected and feared leader in the wild.

London lived for most of a year in the Yukon and gained from that experience material for the book. The story was serialized in the Saturday Evening Post in the summer of 1903 and released a month later in book form. The great popularity and success of the story made a reputation for London, with much of the story's appeal based on the simplicity with which he presented the themes in an almost mythical manner. As early as 1908 the story was adapted to film and has seen several more cinematic adaptations since that time.

John Griffith "Jack" London (born John Griffith Chaney, 1876-1916) was an American author, journalist, and social activist. He was a pioneer in the then-burgeoning world of commercial magazine fiction and was one of the first fiction writers to obtain worldwide celebrity and a large fortune from his fiction alone. He is best remembered as the author of The Call of the Wild and White Fang, both set in the Klondike Gold Rush, as well as the short stories "To Build a Fire", "An Odyssey of the North", and "Love of Life". He also wrote of the South Pacific in such stories as "The Pearls of Parlay" and "The Heathen", and of the San Francisco Bay area in The Sea Wolf.

London was a passionate advocate of unionization, socialism, and the rights of workers and wrote several powerful works dealing with these topics such as his dystopian novel The Iron Heel, his non-fiction exposé The People of the Abyss, and The War of the Classes.

London's most famous novels are The Call of the Wild, White Fang, The Sea-Wolf, The Iron Heel, and Martin Eden.
Listen to sample
---