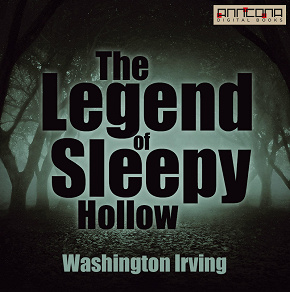 The Legend of Sleepy Hollow
The Legend of Sleepy Hollow is a short story by Washington Irving contained in his collection The Sketch Book of Geoffrey Crayon, Gent., written while he was living in Birmingham, and first published in 1820. With Irving's companion piece "Rip Van Winkle", "The Legend of Sleepy Hollow" is among the earliest examples of American fiction still read today.

The more spectral elements of "The Legend of Sleepy Hollow" were likely based on German folktales concerning "The Wild Huntsman", a ghoulish phantom that would chase interlopers through the woods at maddening speeds. Often this apparition was headless and its victims lacking in virtue or morality. Irving wrote The Sketch Book during a tour of Europe, and German ghost stories proved especially inspiring to his imagination. One particularly influential rendition of this folktale was recorded by the German folklorist Karl Musäus. Headless horsemen were staples of Northern European storytelling, featuring in German, Irish (e.g. Dullahan), Scandinavian (e.g. the Wild Hunt), and English legends. Decapitated riders were known to race through the countryside, heads tucked under their arms, followed by hordes of coal-black hounds with fiery tongues. Usually viewed as omens of ill-fortune for those who chose to disregard their apparitions, these specters found their victims in proud, scheming persons and characters with hubris and arrogance.

Washington Irving (1783-1859) was an American author, essayist, biographer, historian, and diplomat of the early 19th century. He is best known for his short stories "The Legend of Sleepy Hollow" and "Rip Van Winkle", both of which appear in his book The Sketch Book of Geoffrey Crayon, Gent. His historical works include biographies of George Washington, Oliver Goldsmith and Muhammad, and several histories of 15th-century Spain dealing with subjects such as Christopher Columbus, the Moors, and the Alhambra. Irving served as the U.S. ambassador to Spain from 1842 to 1846.

Irving, along with James Fenimore Cooper, was among the first American writers to earn acclaim in Europe, and Irving encouraged American authors such as Nathaniel Hawthorne, Herman Melville, Henry Wadsworth Longfellow, and Edgar Allan Poe. Irving was also admired by some European writers, including Sir Walter Scott, Lord Byron, Thomas Campbell, Francis Jeffrey, and Charles Dickens.
Listen to sample
---