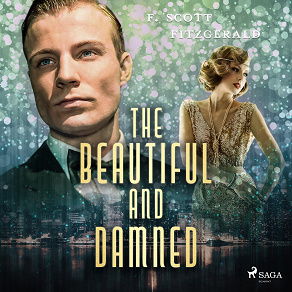 Isbn:
978-91-7639-149-5
Publisher:
Saga Egmont
Category:
Novels
In english
Historic facsimile
Accessible since:
November 2014
Narrator:
E. Tavano
Length: 12 hours 53 minutes
---
The beautiful and damned
The Beautiful and Damned, first published by Scribner's in 1922, is F. Scott Fitzgerald's second novel. The novel provides a portrait of the Eastern elite during the Jazz Age, exploring New York Café Society. As with his other novels, Fitzgerald's characters are complex, especially in their marriage and intimacy, much like how he treats intimacy in Tender Is the Night. The book is believed to be largely based on Fitzgerald's relationship and marriage with Zelda Fitzgerald. It tells the story of Anthony Patch (a 1920s socialite and presumptive heir to a tycoon's fortune), his relationship with his wife Gloria, his service in the army, and alcoholism.
Listen to sample
---