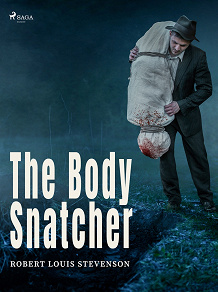 Isbn:
978-87-2658-780-7
Publisher:
Saga Egmont
Category:
Short stories
Accessible since:
July 2020
---
The Body Snatcher
Fettes and his friends meet for a drink in the local inn. Everything goes well, until the famous doctor Wolfe Macfarlane enters to treat a sick patient. Fettes gets very upset when he sees Macfarlane and a conflict arises between the two former medical students. Soon they will remember the bad decisions and crimes they have committed as students.
Why is Fettes so worried about seeing his old schoolmate? What do they have in common besides medicine? They have definitely done something wrong, but what can that be?
The characters in this horror story are inspired by the Edinburgh's notorious Burke and Hare murders from 1828.


Robert Louis Stevenson (1850 – 1894) was a Scottish novelist, poet and travel writer. For most of his life, Stevenson suffered from serious bronchial trouble, but kept on travelling and writing. One of his first titles is "Treasure Island", which is among his most popular novels, along with "Strange Case of Dr Jekyll and Mr Hyde", "Kidnapped" and "A Child's Garden of Verses". Stevenson's works have been admired by many other authors.
---