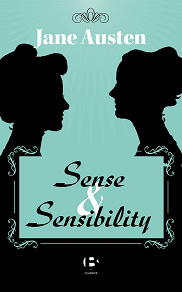 Sense and Sensibility
The Dashwood sisters, forced to leave their home Norland Park with their mother, after the estate passes to their half-brother and their sister-in-law. They retire to a cottage in Devonshire, but not before Elinor and Edward Ferras become mutually attracted. Marianne falls desperately in love with John Willoughby, a charismatic but shallow and unprincipled man. Elinor, the responsible big sister, is too restrained and Marianne, the younger and more impulsive one, is too easily moved. The story follows their coming of age and their pursuit of love and happiness.
Sense and Sensibility, first published in 1811, was published anonymously under the pseudonym "A lady", but has become a beloved classic since then.
---