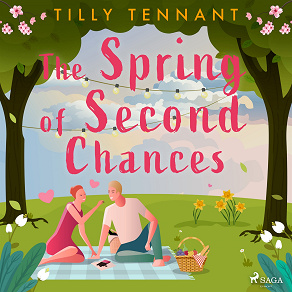 The Spring of Second Chances
An uplifting rom-com about heartache and finding love again, 'The Spring of Second Chances' follows Phoebe who has spent the past year living under a cloud. She is determined to make a change in her life now and wants to fall in love for a second time after she lost the man she loved in a tragic accident.
She has found her dream job, but there are a magnitude of stresses which have come with it. When single-dad Jack walks into her life, is she ready to fall in love again or is it too soon for her to get over her heartbreak?
A story about second chances, this is a feel good read that will leave you grinning from ear to ear. For fans of Jenny Colgan, Lucy Diamond and Josie Silver

Tilly has sold over 290,000 copies.
Previously published as four novellas and in the collection Mishaps in Millrise.

From a young age, Tilly Tennant was convinced that she was destined for the stage. Once she realised she wasn't actually very good at anything that would put her on the stage, she started to write stories instead. There were lots of terrible ones, like The Pet Rescue Gang (aged eight), which definitely should not see the light of day ever again. Thankfully, her debut novel, Hopelessly Devoted to Holden Finn was not one of those, and since it hit the Amazon best seller lists she hasn't looked back. Born in Dorset, she currently lives in Staffordshire.
Listen to sample
---