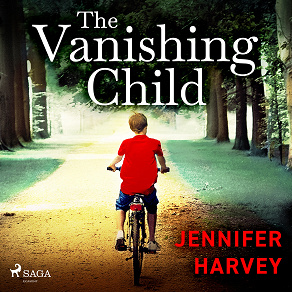 Isbn:
978-87-2827-755-3
Publisher:
Saga Egmont
Category:
Novels
Crime & Mystery
Accessible since:
October 2022
Narrator:
Susie James
Length: 10 hours 8 minutes
---
The Vanishing Child
'It's funny how one innocent decision can ruin your life.'

When Carla returns to her father's house to care for him in his final days, she feels lost and heartbroken. Here, she develops a friendship with a kindly older woman named CeCe. She understands loss too: Nearly forty years before her only son disappeared without trace, from this same small town.

Sorting through her father's house, Carla discovers a box of diaries and newspaper clippings from the year CeCe's son went missing. Even though a child himself, it's clear the disappearance affected him strongly.

The whole town is haunted by the memory of that summer, and as Carla delves further into her father's past, she realises he may have known more than he has let on. Perhaps the answers CeCe so desperately seeks have been hidden here in this house all along.

Will Carla be able to discover the truth about what happened to the child who vanished. And will CeCe get the answers she's been seeking for forty years?

A heart-wrenching and emotionally charged novel about small-town secrets and the price of facing up to the truth.

Fans of Liane Moriarty, Nicole Trope and The Silent Daughter will be gripped from the very first page until the final, heart-stopping twist.

Jennifer Harvey is a Scottish writer now living in Amsterdam. Her short fiction has appeared in various publications in the US, Canada, and the UK and she has been shortlisted for the Bristol Prize, the Bridport Prize and placed third in the University of Sunderland Short Story Award. Her novels have been longlisted for the Bath Novel Award and her radio dramas have also won prizes and commendations from the BBC World Service. Alongside writing, she is a Resident Reader for Carve Magazine and an editor for Carve Critiques.
Listen to sample
---