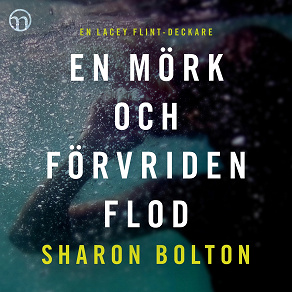 Isbn:
978-91-8063-416-8
Publisher:
Modernista
Category:
Crime & Mystery
Accessible since:
October 2022
Narrator:
Kerstin Andersson
Length: 14 hours 24 minutes
---
En mörk och förvriden flod
Fjärde boken i serien om kriminalpolisen Lacey Flint

»Sharon Bolton är mästare i att bygga upp skräckstämningar.« Lotta Olsson, DN

»Hon verkar oförmögen att skriva en enda mening som inte är genomsyrad av hotande fara. En bladvändare.« The Times

För att påbörja ett nytt och stillsammare kapitel av sitt liv har Lacey Flint lämnat sitt jobb på The Metropolitan Police och i stället tagit anställning vid Londons flodpolis. Nu lever hon ensam på sin husbåt, där hon hoppas få tid att i lugn och ro slicka sina sår och glömma Mark Joesbury, mannen hon älskar men inte kan få.
Men lugnet blir kortvarigt. En tidig sommarmorgon hittar Lacey ett kvinnolik i floden inte långt ifrån sitt hem, och trots att hon borde veta bättre kan hon inte låta bli att själv försöka lösa den gåta som kommit i hennes väg. Vem är kvinnan och hur hamnade hon i Themsens förrädiskt snabba vatten? Och var det verkligen en tillfällighet att det var just Lacey som fann henne?
Samtidigt som Lacey dras in i mordutredningen börjar det dyka upp främmande föremål på hennes husbåt. Hon har en krypande känsla av att någon bevakar henne – någon som vet precis vem hon är och vad som kan få hennes slumrande instinkter att vakna till liv.
I översättning av Lilian och Karl G. Fredriksson.

SHARON BOLTON hör till Storbritanniens mest hyllade deckar­författare. Hon har bland annat vunnit Mary Higgins Clark Award och emottagit The Dagger in the Library från Crime Writers Association för sitt samlade författarskap.
Listen to sample
---