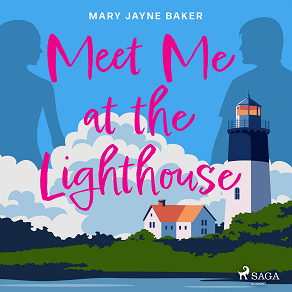 Meet Me at the Lighthouse
A birthday. A lighthouse. And the love of her life...

Bobbie Hannigan's life is perfectly fine, but that doesn't stop her from wanting a bit of adventure. To throw caution to the wind and buy a lighthouse.

Armed with her new purchase, she decides to turn it into a music venue with the help of local musician, Ross Mason, the first boy she ever kissed.

Determined to keep things professional, Bobbie tried to forget the past, but the happily-ever-after they're working towards is too good to resist. That is, until someone from the past crawls back to cause trouble.

Can Bobbie look past the secrets Ross has been keeping from her? Or will the boy, the lighthouse, and the dream all slip away?

Escape to the Yorkshire coast with this laugh-out-loud romantic comedy from Mary Jayne Baker! Perfect for fans of Laura Jane Williams, Ali Hazelwood, and Sally Thorne.



Mary Jayne Baker is a romance author from Yorkshire, UK. After graduating from Durham University with a degree in English Literature, she dallied with living in a number of cities, but eventually came back with her own romantic hero in tow to her beloved Dales, where she first started telling stories about heroines with flaws and the men who love them.

Listen to sample
---