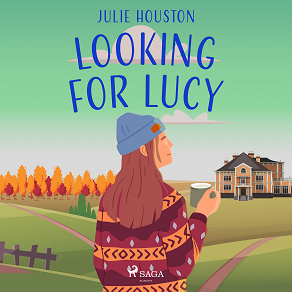 Looking for Lucy
Clementine needs to find Lucy before it's all too late.

Clementine knows bringing up a child on your own down on Emerald Street where the street walkers ply their trade isn't easy, even when your daughter's as adorable as four-year-old Allegra.

When Peter Broadbent, wealthy, kind and possessed of the most beautiful house Clementine has ever seen, proposes, she knows it seems almost too good to be true.

Will this be the happy-ever-after Clementine deserves, or will her dreams come crumbling down around her?

Praise for 'Looking for Lucy':

'A real page-turner. You'll laugh and cry, but not be able to put it down as Julie's trademark humour shines through from beginning to end' -Cassam Book Blog.

'This is one of those novels that makes you want to read 'just one more chapter' before you turn out the light, and that chapter turns into several more' -Big Bertha, Amazon Top 500 Reviewer.

'I became so engrossed in this story I couldn't stop – kept going for just another chapter, and another, until I'd read straight through to the end. I loved it – the magic five for me, a wonderful read and one to keep for rereading' -Jeannie Zelos Book Reviews.





Julie Houston lives in Huddersfield, West Yorkshire where her novels are set, and her only claims to fame are that she teaches part-time at 'Bridget Jones' author Helen Fielding's old junior school and her neighbour is 'Chocolat' author, Joanne Harris. Julie is married, with two adult children and a ridiculous Cockerpoo called Lincoln. She runs and swims because she's been told it's good for her, but would really prefer a glass of wine, a sun lounger and a jolly good book – preferably with Dev Patel in attendance.
Listen to sample
---