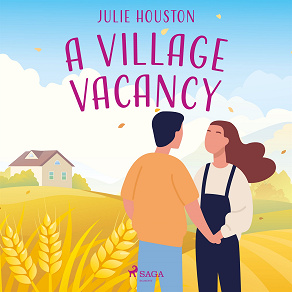 A Village Vacancy
From the bestselling author of 'A Village Affair' comes a warm, witty, wonderful new Westenbury tale...

As the Yorkshire village of Westenbury mourns the loss of one of their own, the women can't help but contemplate who will fill the vacancy in handsome widower David's life.

Meanwhile, Grace Stevens has decided to move on without her good-for-nothing husband. Right now, she needs to focus less on men and more on wrangling with her unruly class of pre-teens.

And thankfully, there's plenty to keep her occupied. Between an accidental dalliance with a pupil's dad, helping close down a drug ring and keeping up with her closest girlfriends, Grace is busier than ever.

But as she spends more time with David, her determination to go it alone begins to waver...

Praise for Julie Houston:

'A warm, funny story of sisters and the secrets they keep' -Sheila O'Flanagan

'Warm, funny and well written, with a page-turning plot, this book has everything! I loved it!' -Katie Fforde

'Julie Houston at her best – heartfelt and hilarious' -Sandy Barker



Julie Houston lives in Huddersfield, West Yorkshire where her novels are set, and her only claims to fame are that she teaches part-time at 'Bridget Jones' author Helen Fielding's old junior school and her neighbour is 'Chocolat' author, Joanne Harris. Julie is married, with two adult children and a ridiculous Cockerpoo called Lincoln. She runs and swims because she's been told it's good for her, but would really prefer a glass of wine, a sun lounger and a jolly good book – preferably with Dev Patel in attendance.
Listen to sample
---